Monthly Archives:
July 2011
so after I came home from Roskilde Festival sick and pretty tired, I have looked through several online fashion magazines and blogs, which focus  right now is the perfect festival outfit. And with these pictures I can show you what they all think is the perfect outfit: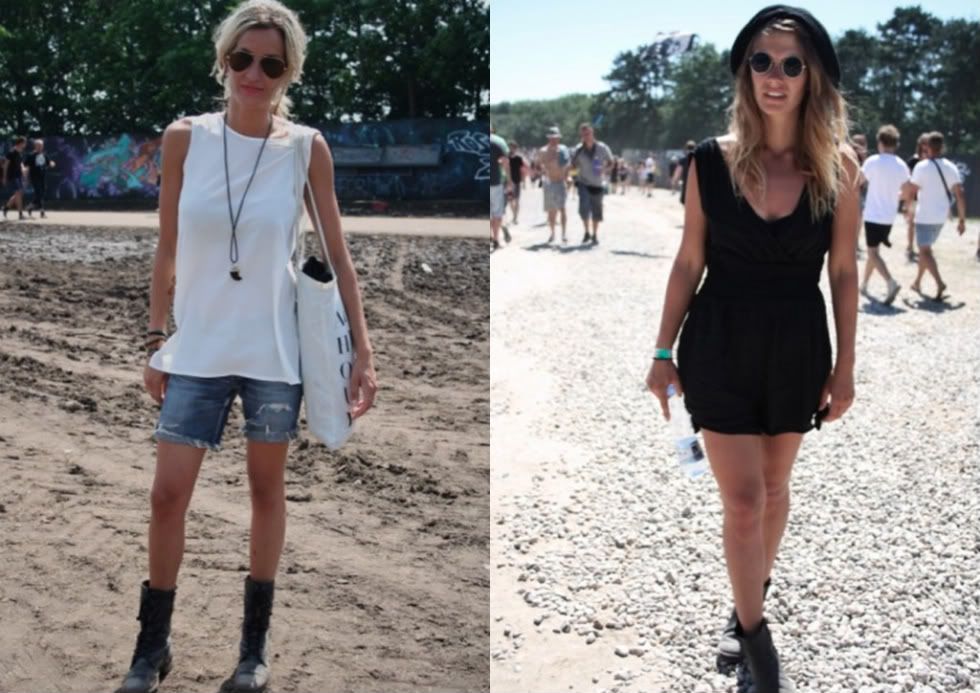 boots, sunglasses, the trashy-i-havent-slept-or-bath-for-days-and-shit-properly look. I see why people are drawn to these – or to this look. but why do you have to look like trash on a festival? why can you not look like jackie o'kennedy in her good days? I mean, there are some girls (AS ME) who dress pretty wonderful attending a festival, but there is no outfit-hunter taking pictures of us. Are we not good (trash) enough for you or what?
my festival outfit was pretty much like this (I would have had some pictures if I weren't so…. lets just say "happy" for all the kids out there):
So this is to all the ladies out there, trying to dress and be a lady on a festival. rock on, chicas!